Image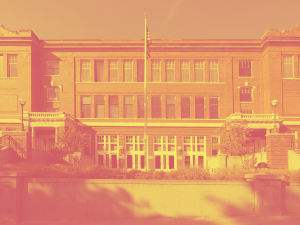 Historically, the government provided all the funding for public schools. There might have been some small charitable gifts, but this was largely the government's responsibility. Even for capital construction of school buildings, the municipal bond market works very efficiently.
In private schools, alumni and religiously affiliated people made charitable grants.
The growth of charter schools has created a new opportunity for socially motivated investors seeking a fair return to invest in the schools that are having a significant impact in the lives of children, especially those who don't have an option for a quality education.
Here is some news and research about this growing opportunity:
There are currently a limited number of structured opportunities for investors. Most of the impact investments to date are one-off transactions to individual schools.
These are some of the existing investing opportunities that support, in part, charter schools. They represent a very small fraction of the total capital available for charter schools. The market may be poised for more structured investment opportunities. These are listed for academic research purposes only and are not solicitations for investments. Please see disclaimer for more information.
There is one trading platform for some of these investment opportunities:
Disclaimer: This is not an offer to sell or a solicitation of an offer to buy any securities. Such an offer is made only by means of a current Prospectus (including any applicable Pricing Supplement) for each of the respective notes. Such offers may be directed only to investors in jurisdictions in which the notes are eligible for sale. Investors are urged to review the current Prospectus before making any investment decision. No state or federal securities regulators have passed on or endorsed the merits of the offering of notes. Any representation to the contrary is unlawful. The notes will not be insured or guaranteed by the FDIC, SIPC or other governmental agency.