Public charter schools do not have access to the same affordable financing options as government supported district schools. Single-site charter schools, those in high-poverty or rural areas, and those with new models are at a significant disadvantage in the facilities financing market—they have to pay much higher interest rates to borrow money. States can provide financing solutions at little to no cost. Even in a best-case financing scenario, charter schools end up saddled with debt or lease obligations—which they must pay for with their per-pupil operating funds.
Event
Image
Join us for the first convening of the Charter School Facility Center at NCSC19.
Image
The 2018 charter school tax-exempt bond market dipped in volume for the first time since 2011, and it is perhaps likely that this past year may be repeated in 2019 and even a few years beyond.
Image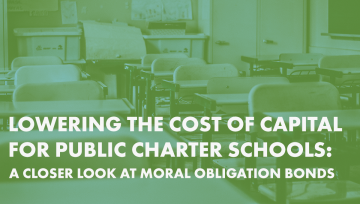 As the public charter school sector continues to mature, more schools than ever are accessing the bond market to finance their next school building.
Image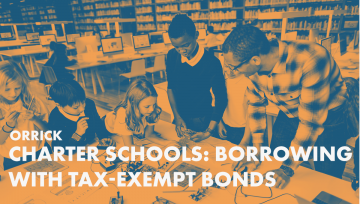 The third edition of Borrowing with Tax-Exempt Bonds provides public charter schools with information about tax-exempt financing, including information about who and what types of projects qualify for tax-exempt financing and how to decide if tax-exempt financing might be right for your school.
Image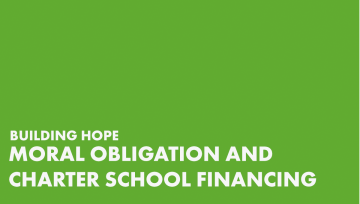 This paper explores the use of moral obligations for charter school facilities, and outlines Utah and Colorado's active Moral Obligation programs for charter schools.