Image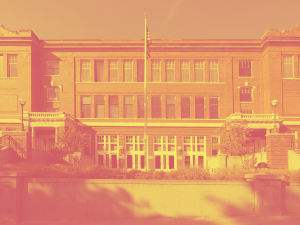 The Charter School Facility Center's newsletter provides news, policy developments, and best practices related to facilities, real estate, and design (FRED).
November 2019-  The inaugural issue of the FRED Newsletter, featuring information on the Texas Permanent School Fund, a new program from the nonprofit startup Equitable Facilities Fund (EFF), backed by a $200 million grant from the Walton Family Foundation to help cut the cost of financing charter schools, and more.
December 2019-This issue explores social impact investing and some news about some school districts that are  sharing with charter schools in their districts.
February 2020- Our Valentine's Day edition explores the on-again, off-again relationships between school districts and public charter schools.
April 2020- As the world wrestles with the unprecedented implications of the COVID-19 pandemic, and schools and parents adapt to distance learning for confined children, FRED (facilities, real estate and design) News continues to follow developments in the charter school facility space.
June 2020-With this unprecedented—and hopefully never repeated—school year nearing completion, it's not too soon to think about the fall, what school districts will do, what charter schools will do, and what reopening schools will look like.
July 2020-In this edition, we focus solely on a major issue every educator is worried about—the safe reopening and occupancy of school buildings in the fall. We'll take a look at a school and steer you to technical resources (without overwhelming you by including everything but the kitchen—or maybe, washroom—sink). 
November 2020-As the coronavirus pandemic continues to impact K-12 instruction, many parents, teachers, and students still struggle to navigate education in the time of COVID. Some are back on campus and many more are doing online or hybrid teaching and learning. In this issue, we continue to follow developments in the charter school facility space and education policy, even in the pandemic.