Image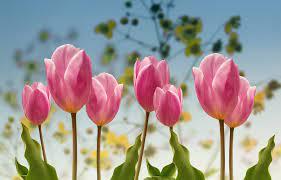 New Market Tax Credit deadline approaching for 2022 projects
Are you anticipating a school construction or acquisition project next year? Have you heard about the elusive and complex, but money-saving New Market Tax Credits? Did you ever wonder how your school can get these tax credits?  If you don't know what these tax credits are, they are a seven-year financing tool that can save your school about 20% of the cost of the project. For details or more information, check out our earlier NMTC blog post.  Over 300 charter schools have benefitted from NMTCs since 2001 when the program was created.
1. Where do NMTCs come from?
The NMTC program is administered by the US Department of Treasury. Treasury allocates $5 billion of these tax credits each year to Community Development Entities (CDEs). Most of the popular CDEs are community development arms of big banks and Community Development Financial Institutions (CDFIs), though there are also lots of smaller recipient groups. You can find the list of CDEs on the CDFI's website  here.  Since 2001, $60 billion in tax credits have been awarded to over 120 CDEs.
2. Who has NMTCs?
If your school wants to benefit from the tax credits, the best way is to contact and begin to develop a relationship with one or more of the CDEs that are likely to be applying to Treasury. The application period to Treasury typically happens in the spring of each year.  In other words, the process for 2022 awards may be starting soon! 
NMTC awards are generally based on projects included and described in CDE applications.  If you wait to contact one or more CDEs until you are ready to seek financing, it's often too late. That's because available NMTCs will already be allocated and/or earmarked to projects that were identified in each CDE's original application. While not all projects included in CDE applications actually go forward; CDEs will generally deploy their NMTC awards to projects that were in their application submitted to Treasury.  Obtaining NMTC financing isn't like getting a bank loan or pursuing financing through the bond market where there will always be funds available. The key to benefit from NMTC-stimulated financing is to get in line early and be in line at the right moment. They are hard to secure so you should have a backup plan in place.
3. Preparing to ask for NMTCs
How do you contact 120 CDEs and ask to be included in their applications? The first thing to do is make sure you have a compelling story to tell about how your project will lead to economic growth, job creation, and social benefits. This means preparing answers to the following three questions.
A. Are you eligible?
Is your school in in a "qualified census tract"? NMTCs must be invested in "low-income communities" and the CDEs prefer projects located in "severely distressed" census tracts. You can determine the eligibility of your community with a mapping tool. One example is located at the bottom of this page: https://www.novoco.com/resource-centers/new-markets-tax-credits/data-tools/nmtc-mapping-tool
Are you undertaking a sizeable real estate development project? NMTCs can be used for real estate development costs – acquisition, new construction, renovation, and associated soft costs (architects and engineers fees, legal, transaction and other financing costs, etc.). One thing to keep in mind: the NMTC application and award processes are complicated and involve concerted amounts of time and legal costs to navigate and execute. As a rule of thumb, NMTCs are only worth pursuing if you are undertaking a project with a financing need greater than $5 million. Also, CDEs like to spread their awards among many projects so they may not allocate enough tax credits if you are pursuing a $25 million project.
B. Is the timing right?
When do you plan on starting construction or renovation? CDEs will want to see a well thought out, if not very detailed project plan and timeline, project cost estimate, and a preliminary sources-and-uses summary, specifically identifying other confirmed or likely project funding sources. Keep in mind that CDEs will want to have some assurance that you will be in a position within the next 12 months to start construction – (i.e., architectural plans will be complete, building permits in hand, contractor working on a fixed-price construction contract).  If your timeline slips, your CDE partner will have to find another qualifying project.
Do you have a plan for the rest of your financing yet? The tax credit equity investor may finance around 30% of your project's total cost. You will need to secure other sources – typically loans – for the balance of the project. You don't need to have the financing in place yet, but you should have a strategy to find it. The strategy could include asking the CDE to help – sometimes they have working relationships with other lenders or they are lenders themselves.
C. Are you an attractive school?
How is your academic performance? CDEs typically prefer to fund charter schools whose performance exceeds that of the local school district.
What is your student population like? CDEs typically prefer to fund charter schools whose student body is socioeconomically and demographically underrepresented compared to the local school district.
Is your enrollment growing and does the proposed real estate project accommodate the growth? CDEs want to fund projects that allow your school to grow.
4. How to find NMTCs
Once you put together the answers to these questions, you can do one of three things:
1. Find the right CDEs yourself. You can look up the CDEs that cover your community (they call it a 'service area'). CDEs have national, multi-state, state, or local service areas and are limited to investing in the service area they designate. As previously mentioned, you can find a list of 120+ CDEs with NMTC Allocations by downloading the most recent "QEI Issuance Report" located at: https://www.cdfifund.gov/programs-training/programs/new-markets-tax-credit. Downloading and examining the list of recipients is not all that arduous.  However, once you find CDEs covering your service area, you can or will have to reach out to them individually. This can be quite time consuming and/or be a rather inefficient undertaking. You want to be included in multiple CDE applications because not every CDE application is awarded funds from Treasury.
2. Use a service to find the right CDE. The national accounting and tax firm of Plante Moran provides a free service to match CDEs and qualifying projects. They have a questionnaire that determines your fit for NMTCs and then they send out a list of potential projects to many of the CDEs. (Contact Gordon Goldie at Gordon.Goldie@plantemoran.com). It's not quite a dating service, but it's more efficient than meeting a NMTC allocatee at a bar. If you like bars, you can attend one of the popular conferences hosted by the national tax credit firm, Novogradac, and see who you meet in the lobby.
3. Use a reputable consultant. If everything NMTC sounds complicated, you are right, it is. Sometimes it is easier, less stressful or time consuming, much more efficient, financially prudent, and/or the prospects for benefitting from NMTC's are higher by contacting and working with a NMTC consultant that has charter school financing experience and relationships with NMTC CDE recipients. Reputable consultants should take an introductory call and help you determine pro bono if NMTC's are a good fit for you. If so, then they will help you identify CDEs and act as your financial consultant through the transaction from beginning to end.
A few consultants are listed in the Comments section below – these are not recommendations but are a place to start. Feel free to add others in the Comments section or send in other tips by email and I will update this blog post. Mark@publiccharters.com (a Dutchman who loves tulips).