Presenters
Yvonne Nolan, Anand Kesavan, Sybil St. Hilaire
Image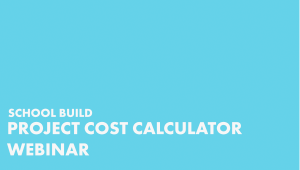 Click here to view the recording.
Click here to view the Power Point.
As a charter school leader, there are so many responsibilities and priorities to balance. Whether you are at the beginning of your school facility journey or at the point where expansion is the right option, it is important to understand the impact of facility costs on your school budget. The SchoolBuild Project Cost Calculator Webinar recording will cover the key factors in planning financially for your facility project, a cost estimation and affordability exercise for a sample charter school facility project, and a demonstration of SchoolBuild's Project Cost Calculator.
Categories
Finance, School Leader Resources