Image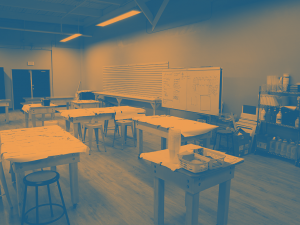 Are you looking to make a difference? Millions of children are seeking a better education and they need new schools and new school facilities.
There is a need for talented finance and real estate experts in the charter school sector. If you have always wanted to apply your skills in real estate or finance and make a difference in the lives of children, then you've found the right spot.
This Sector Switchers webpage is more than a job board. Yes, we do list some of the jobs that are open, but you know that the best jobs are created for you. They are designed around the common needs of the organization and your skills and interests. This usually happens over the course of time through networking.
Job Openings
Here are some of the many job descriptions for finance and real estate talent at charter schools, charter school networks, and the groups providing services to them – lenders, developers, and venture philanthropists:
Charter School Facility Fellowship Program
If you are looking for exposure to the career and want to work with some of the best, then apply for the new Facility Fellowship Program. This program will identify three organizations that meet your career goals and develop a one-year management rotation program. The organizations will work with you to develop a year-long, multi-site residency program with clear objectives to bring you into the field.
Begin the conversation by emailing Mark Medema at Mark@publiccharters.org.
Develop your network
We are working with organizations that are making a difference to understand their needs and design jobs that we haven't thought about yet.
We work closely with the leading finance and real estate experts in the field. We know who will be growing and who will be adding positions.
We can help develop the networks and customize internships and careers with these leading organizations.
Begin the conversation by emailing Mark Medema at Mark@publiccharters.org.