Image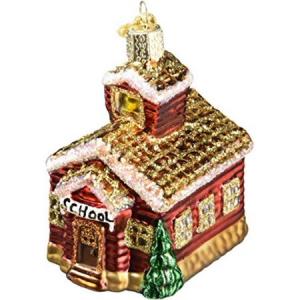 Do you remember the 2007 Vince Vaughn movie about Santa's brother who was never able to measure up to his saintly sibling's career? Do you know someone who feels like they need to find meaning in their work, and not just to measure up to their sibling? We're entering the season when people are waiting for their bonuses and then they promise that they'll look for a new job – one that focuses on helping others – and not just helping others make more money.
There are numerous ways to find more meaning in the work you do AND get involved in social enterprises that can take advantage of your financial or real estate skills. You can succeed in real estate finance AND make a difference in the world. It's no longer an 'OR' decision. You may not make a million dollars a year, but you don't have to eat ramen noodles every day (unless you like to).
One of those people keynoted the NI19 conference. Anand Kesavan discussed his career path with the Walton Family Foundation' Romy Drucker at the Friday keynote. He described how he was once an investment banker but wanted to spend his time working on improving education. He changed careers and worked as a CFO for a charter school, and then as a venture philanthropist, and finally started the Equitable Facility Fund. He explained how he created a new $600 million fund modeled after state financing programs. He has developed a world-class loan fund, raised capital from the tax-exempt bond market, and is designing an impact investing fund. This social impact fund is likely one of the top 5 true impact investing funds.
Anand is not the only one to have found a career in the education sector. There are many others who work in finance to fund charter schools with affordable debt and equity. There are others who are socially motivated real estate developers building schools in communities that have been overlooked by traditional investors. There are others who are policy advocates leveraging state and federal programs to serve all children. These people find their mission in their work to expand quality educational options for students who are often left behind. Through their efforts, more students have the chance for a quality education and can break the cycle of poverty.
If you are interested in following these paths, there are plenty of options. You could join a school district's real estate team. Or you could join a charter school's team, one that is likely smaller, more creative, and focused predominantly on lower income children. These groups are looking for people who may never have thought about using their Financing, Real Estate, and Development (FRED) skills.
There are also ways to design your own career path. Many jobs are not found by replying to a job description – they are created with you in mind. For example, we are pleased to announce the Charter Facility Fellowship, a new rotating management program with select finance and real estate organizations. We can work with you to tailor the rotation program to fit your career plans. We can also help create a position or an internship at a leading charter finance organization. It's all free.
Take charge of your career and let's design the right path for you. If you want to know more, contact us or look at some of the sample job descriptions listed here at the Charter School Facility Center.
Then you can show up your brother who's always bragging about how many toys he can deliver in one night.